Sports Corner
Sports Achievement 2021-22
Sabyasachi Participated in National Finswimming Championship, At Ponda-Goa, from 19th November To 21st November 2021. Has Got 4 Gold Medals & 1 Bronze Medal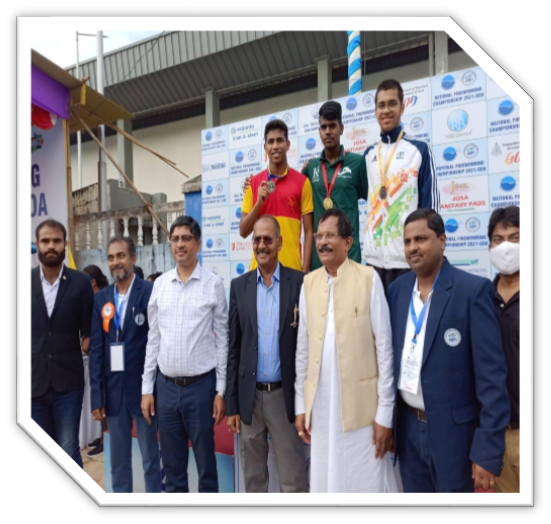 Arjun Ganesh Kadam, Std. VII A, won State match 10 meter air rifle youth men's score- 358/400 and got selected for Pre-National place Gujrat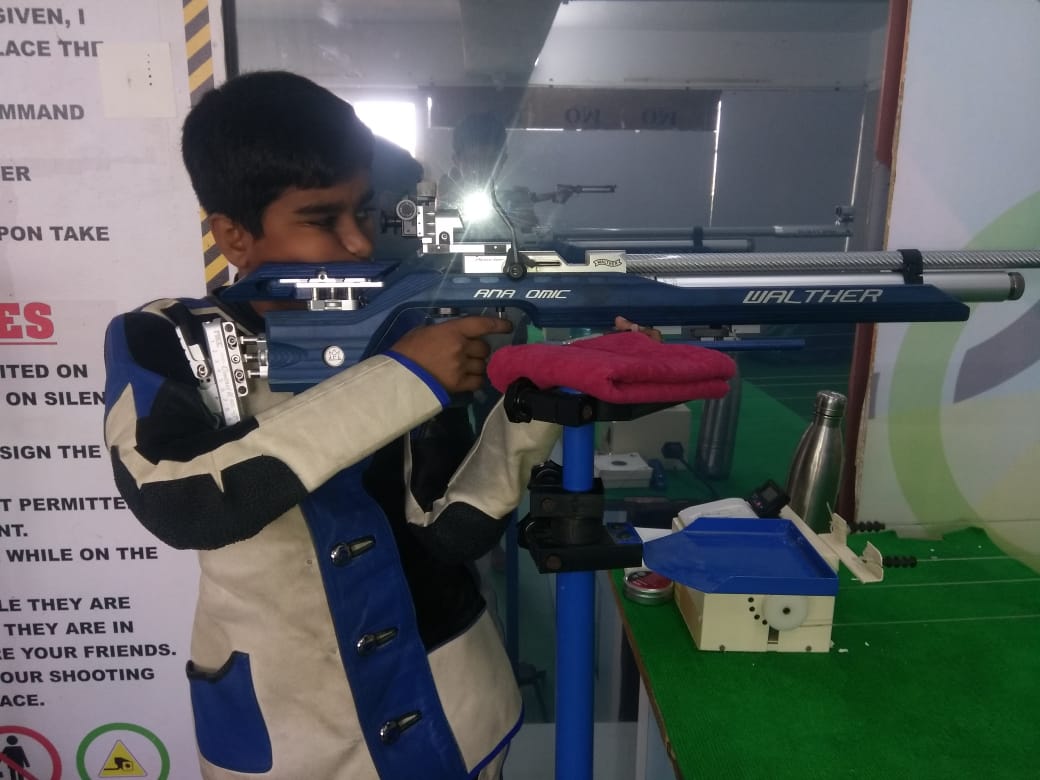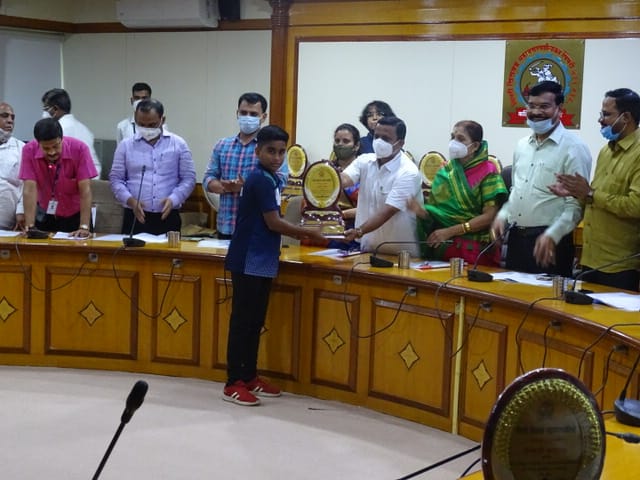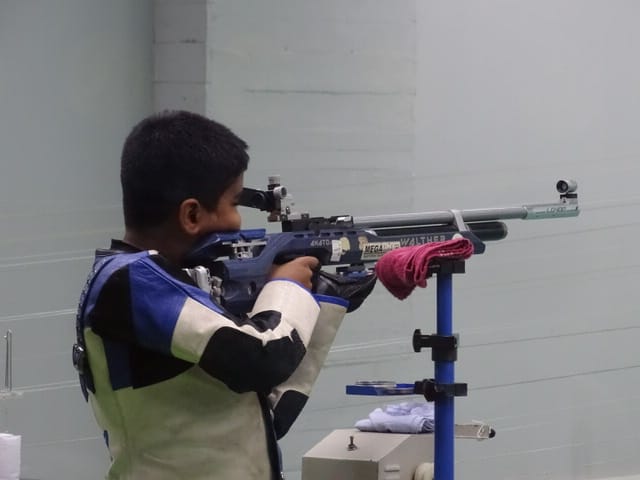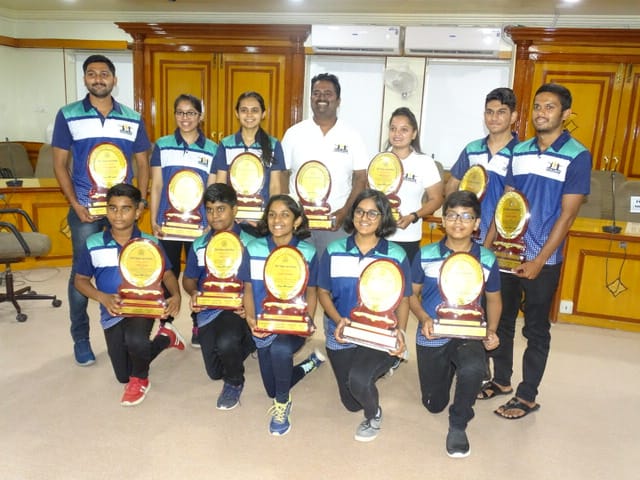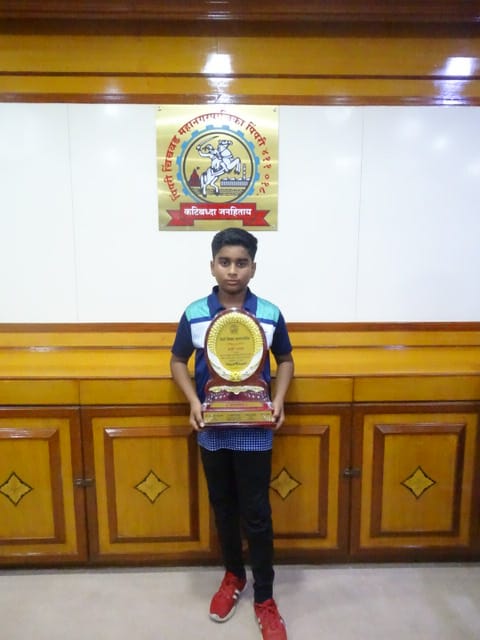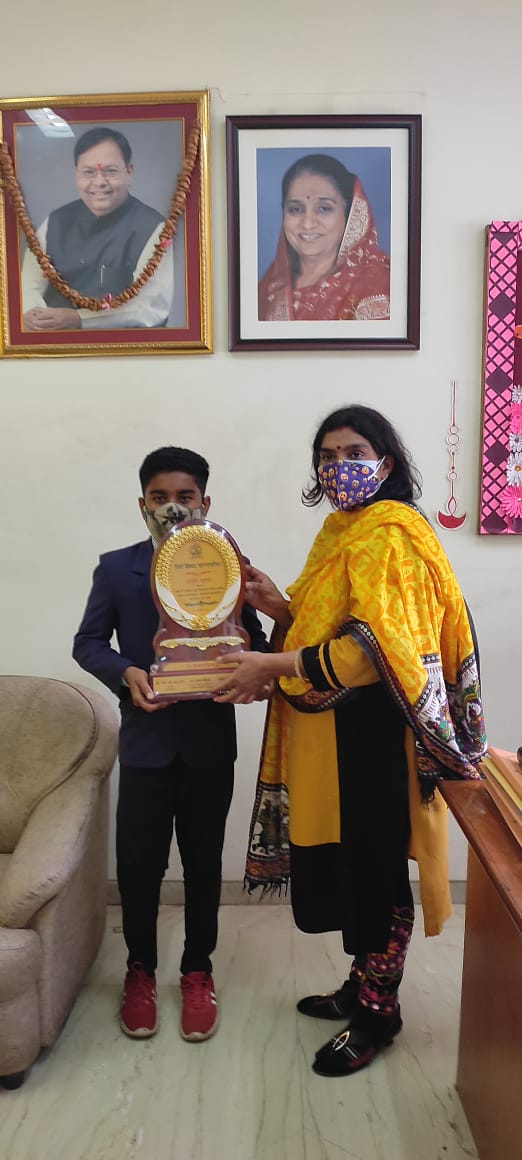 Inter-school Kabaddi match : 12/01/2020
On the occasion of International Youth Day, as also to commemorate the birthday of Dr. Vishwajeet Kadam Sir, Bharati vidyapeeth balewadi school had organized U-15 boys (55 Kg weight category) inter - school Kabaddi match on 12/01/2020. The venue of the match was Bharati vidyapeeth English Medium School balewadi playground.
Total eight schools participated. The chief guest was Ms. Snehal Pradeep Shinde. -Shivchtrapati award Winner 2012-13 A masters in commerce, Ms. Snehal is a gold medalist of 13 South Asian games, 14 South Asian games in Nepal, 2nd Junior Asian championship in Malayasia. Principal of Lohegaon, Mr. Ajay Landge marked his presence to motivate and cheer the students.
The following were the winners of the match.
1st place: Mhatoba Balwadkar
2nd place: Bharati Vidyapeeth English Medium School - Erandwane
3rd place: Bharati Vidyapeeth English Medium School - Lohegaon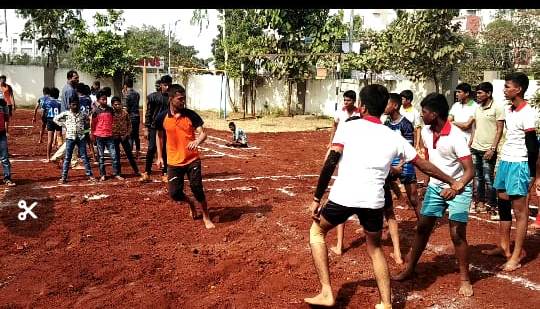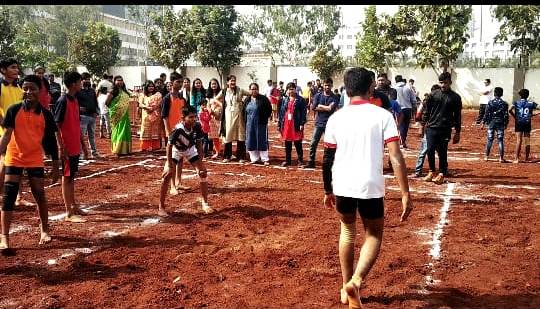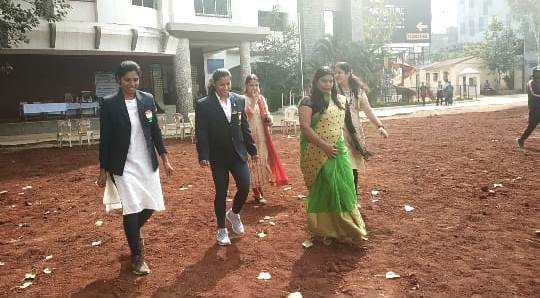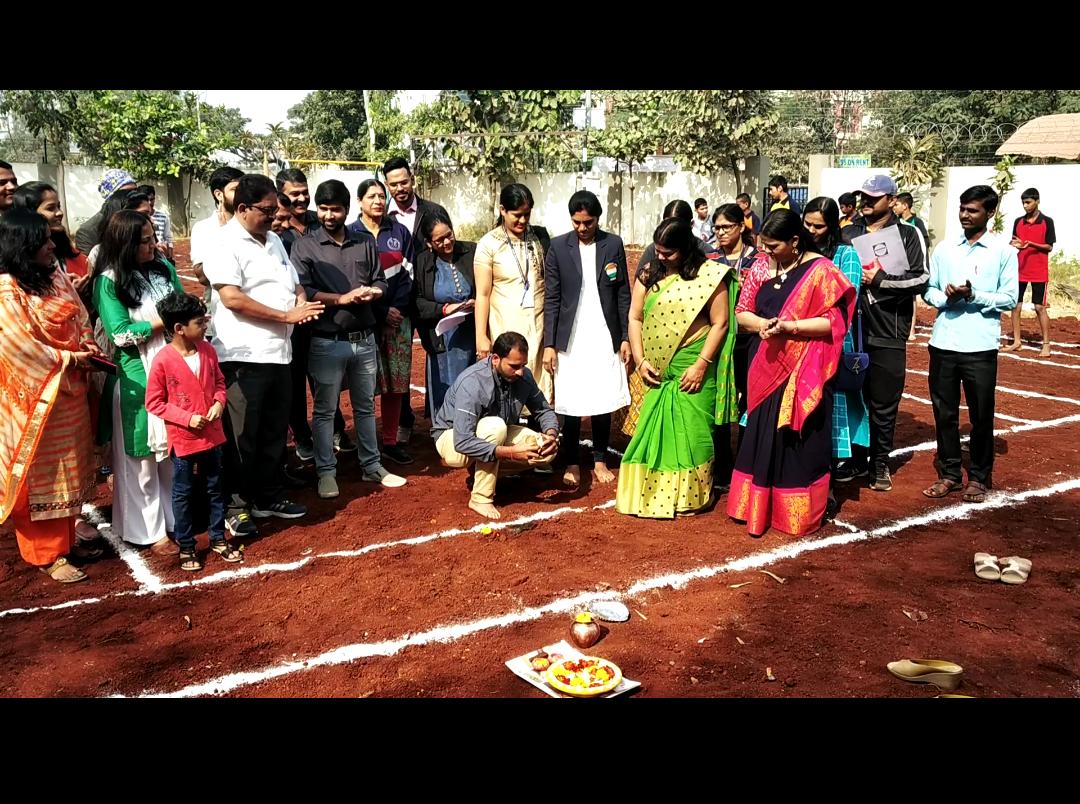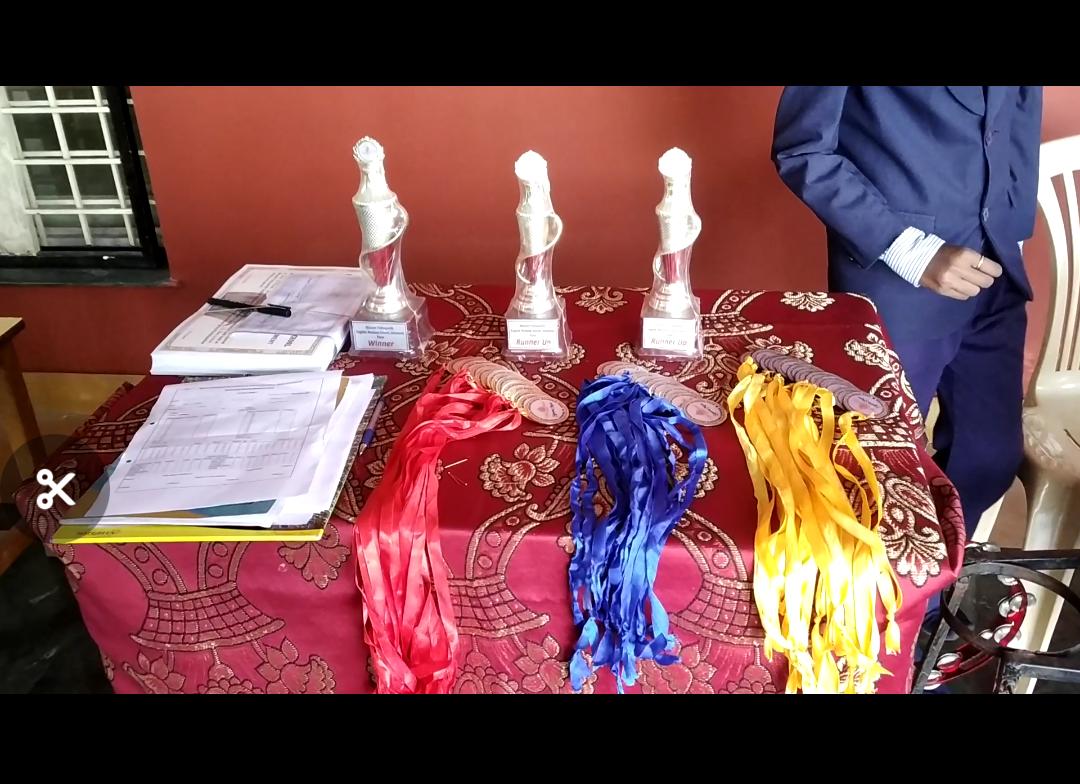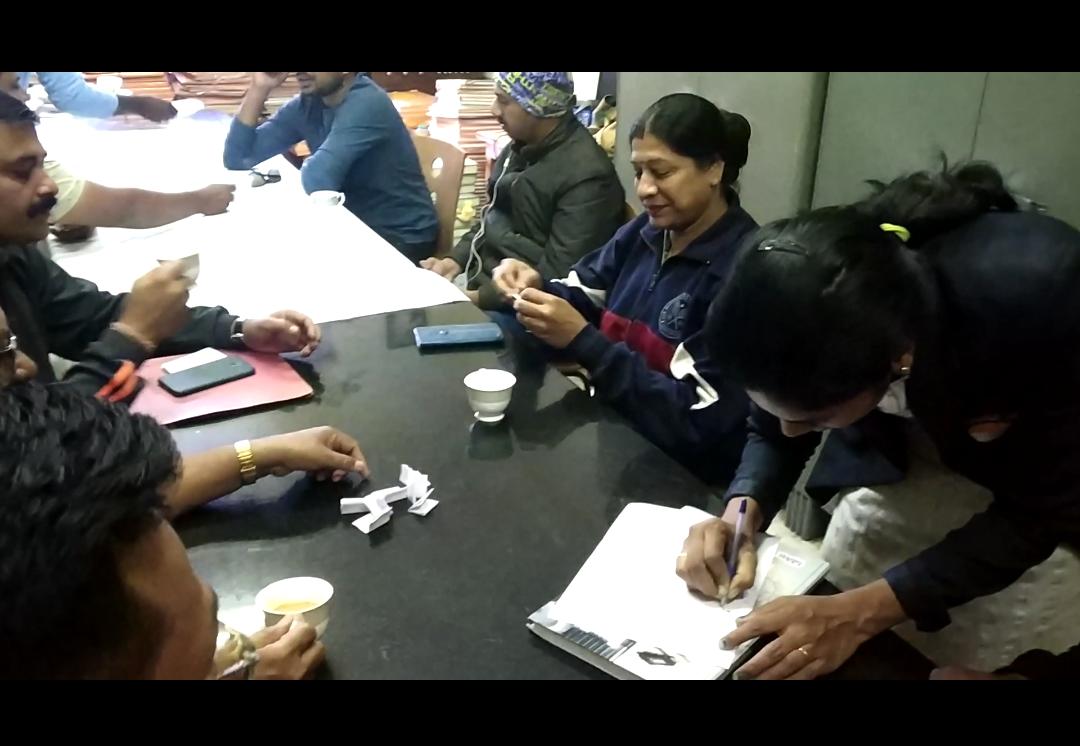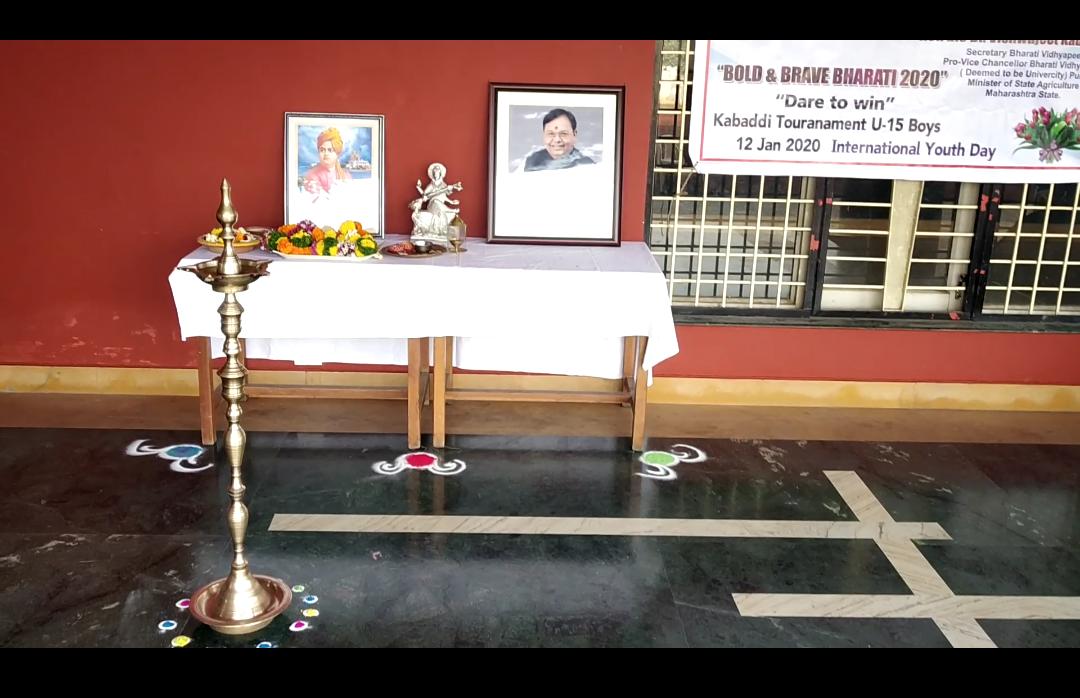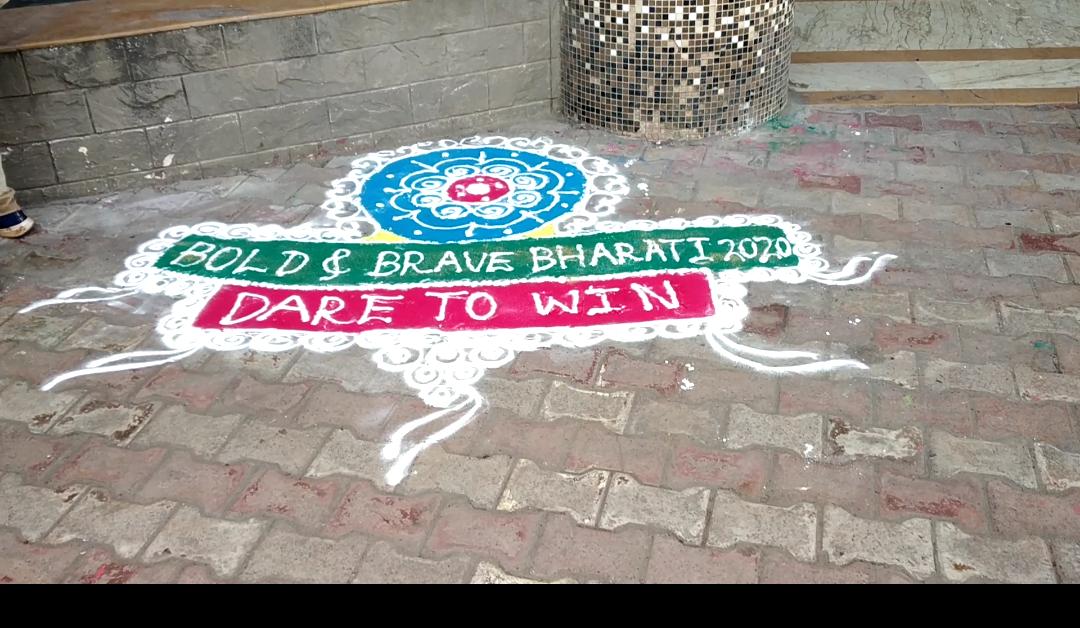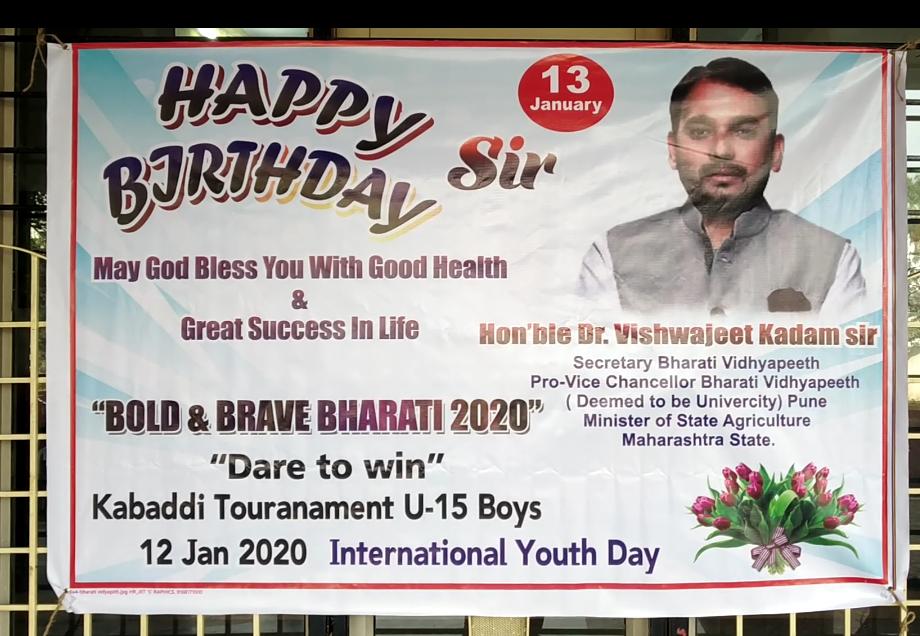 Sports Achievements
S.No
Name
Game
Level
Position
Venue
Year
1.
Shreyansh Kalamkar
Swimming Free Style
District
Bronze Medal
Kharadi
2019
2.
Shreyansh Kalamkar
Swimming Free Style 100M
District
Silver Medal
Deccan Gymkhana
2019
3.
Shreyansh Kalamkar
Swimming Free Style 50M
District
Bronze Medal
Deccan Gymkhana
2019
4.
Shreyansh Kalamkar
Swimming Butterfly 50M
District
Silver Medal
Deccan Gymkhana
2019
5.
Omkar Kshirsagar, Aman Shirish Dubey, Aarya Tilekar and Dev Banker have achieved 2nd position in District Level Tennikoit
Tennikoit
District Level
2nd position
Pune
2019
6.
Sangram Kamble, Om Kalate, Rudra Taras, Harshal Parija, Abhijeet Somase & Rajveer Padale
Tennikoit
District Level
2nd position
Pune
2019
7.
Mokshad Vaidya, Vishwajeet Sarkale, Vishal khanekar, Pranav Mali, Sahil Patil
Tennikoit
District Level
2nd position
Pune
2019
8.
Manvi Jain, Prateeksha Thorat, Ritika Khandve, Rutuja Gaikwad, Riya Singh & Sakshi Kaduskar
Tennikoit
District Level
Won Bronze
Pune
2019
9.
Aarya Rajendra Gaikwad IX B secured 3rd position District Level Boxing
Boxing
District Level
Won Bronze
Pune
2019
10.
U-14 Boys Team
Tennikoit
District
2nd
Maharashtriy Mandal, Tilak Road
1st Oct, 2018
11.
U-17 Boys Team
Tennikoit
District
2nd
Maharashtriy Mandal, Tilak Road
1st Oct, 2018
12.
U-19 Girls Team
Rollball
District
2nd
New India School, Kothrud Pune
5th Oct, 2108
13.
U-19 Girls Team
Roll Ball
Division
Selected for State
Pawar Public School, Nanded City
13th Oct, 2018
14.
U-19 Girls
1)Nikita Pawar -12th
2)Susmita. S-12th
Roll Ball
State
Selected for Nationals
Neharu Krida Sankul, Yavatmal
14th To 16 Dec, 2018
15.
U-14 Girls
Roll Ball
State
Selectedt For Nationals
Neharu Krida Sankul, Yavatmal
14th Dec,2018
16.
Aarya Tilekar
Tennikoit
Sub Jr. State
Gold
Kolhapur
19th Nov To 21st Nov, 2018
17.
Phalguni Nukumbh
Badminton
State
Participation
Pune
2018
18.
Ishan Patil
Badminton
State
Participation
Pune
2018
19.
U-19 Girls
Nikita Pawar
Sushmita Pawar
Rollball
National
National
Mumbai
2018
20.
Susmit Patil
Badminton
National
State
Silver
Gold
Andhra Pradesh
Satara
2017
2017
21.
Atharva Deshmukhe
Swimming
National
State
Participation
Gold
Delhi
Pune
2017
2017
22.
Nikita Pawar
Rollball
National
State
Gold
Gold
Chhattisgarh
Pune
2017
23.
Kashmira Pawar
Rollball
National
Silver
Rajasthan
13th To 5th 2017
24.
Shreeyans N. Kalamkar
Swimming
National
Gold
Goa & Malvan
2017