About us : Introduction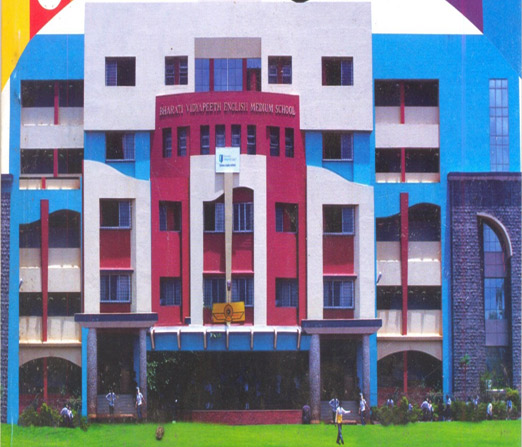 Bharati Vidyapeeth English Medium School was established in the year 1994 with an aim to enrich the minds of the students with the knowledge that would make them competent to face the new, progressive world. The school is secular and strives to provide excellence in Academics and enjoys a well deserved reputation for excellence in teaching and quality education.
It is the dream realization of Hon'ble. Dr. Patangrao Kadam, whose multi faceted experience in various walks of life has materialized in the formation of the school. A Board of eminent personalities and handpicked faculty bring their unique inputs and sights into the running of the school. The school has always been striving for its quality. Under the able guidance of Hon'ble Mrs. Vijaymala Patangrao Kadam and the leadership of Hon'ble. Dr.Vishwajeet Patangrao Kadam its popularity resulted in the increase of the strength within few years. The school is glittering with flying colours within a short span of time.
Aims and Objectives
The school believes in holistic approach of education. The aims and objectives of the school are to :-
Develop active and creative minds that would lead to total development of a child - physical, mental, moral, emotional, spiritual and social development
Develop scientific and positive attitude towards problems
Emphasize on creating values among the children and explore talents in them to develop useful citizens of our nation
Establish standards that demand excellence and build a solid foundation for lifelong learning, workplace skills and citizenship
Inculcate not only information, but also provide, in a balanced way, knowledge, skills, values and attitudes.
Develop desirable social attitudes and good manners and make them sensitive to the rights and privileges of others
Empower each student to succeed in life and contribute to society.
Create a climate that assures student involvement in learning using effective instructional strategies and innovative curriculum