International Yoga Day - 2019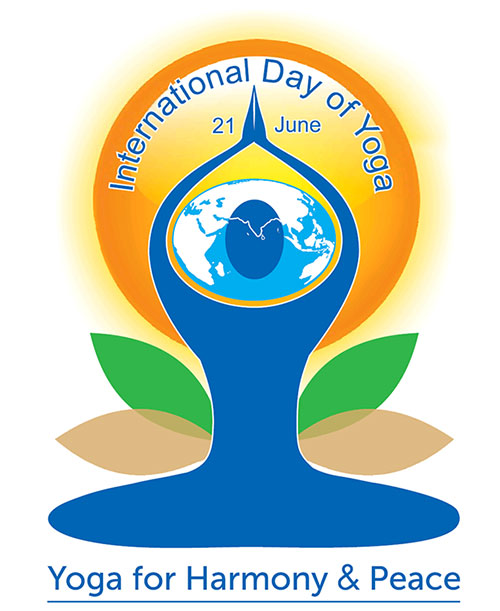 International Day of Yoga, or commonly referred to as Yoga Day, is celebrated annually on 21 June since its inception in 2015. An international day for yoga was declared unanimously by the United Nations General Assembly (UNGA). Yoga is a physical, mental and spiritual practice originated in India. The Indian Prime Minister, Mr. Narendra Modi in his UN address suggested 21 June should be selected for the Yoga day as it is the longest day of the year in the Northern Hemisphere and shares a special significance in many parts of the world
5th International Yoga Day was celebrated with great fervor and enthusiasm on the 21st June 2019 at Bharati Vidyapeeth Sec. & Sr. Sec School, Balewadi, Pune. Under the guidance of Hon. Vijaymalaji Kadam, our venerate Principal, Mrs. Bhavana Rai addressed the school and enlightened the students with the theme "Climate Action" under which 'Tree Plantation Drive' had already commenced at the beginning of the year. The program marked its start with Saraswati Poojan and floral respect to our late Hon Director Patangrao Kadam Sir. Our guest of Honour Mrs. Vidya Khedikar from the 'Surya Foundation' shared her thoughts on the occasion. All students & teachers performed Sun Salutation i.e. Surya Namaskar set of 12 powerful yoga asanas (postures) which provide a great cardiovascular workout. It's also a great way to stay fit, and retain the peace of your mind and soul. Each one present for the occasion pledged to understand the importance of yoga & fitness.
A group of 30 students under the leadership of Miss Revati Jagtap & Master Rajveer Padale demonstrated stunning session of various Asanas. Chkrasan, Tadasan, Veerbhdrasana, Vrukshasan, Bhujangasan, Dhanurasan , Ardhmatsendrasan, Shirshasan , Kukutasan, Halasan , Trikonasan and Sarvangasan to name a few.
It was an inspiring event, teachers motivated the children to perform Yoga daily to increase their concentration and to stay fit.
Glimpses